精彩回顾|迪玛克撕开鞘产品云课堂—亚洲和欧洲站
Release Time:2023-04-18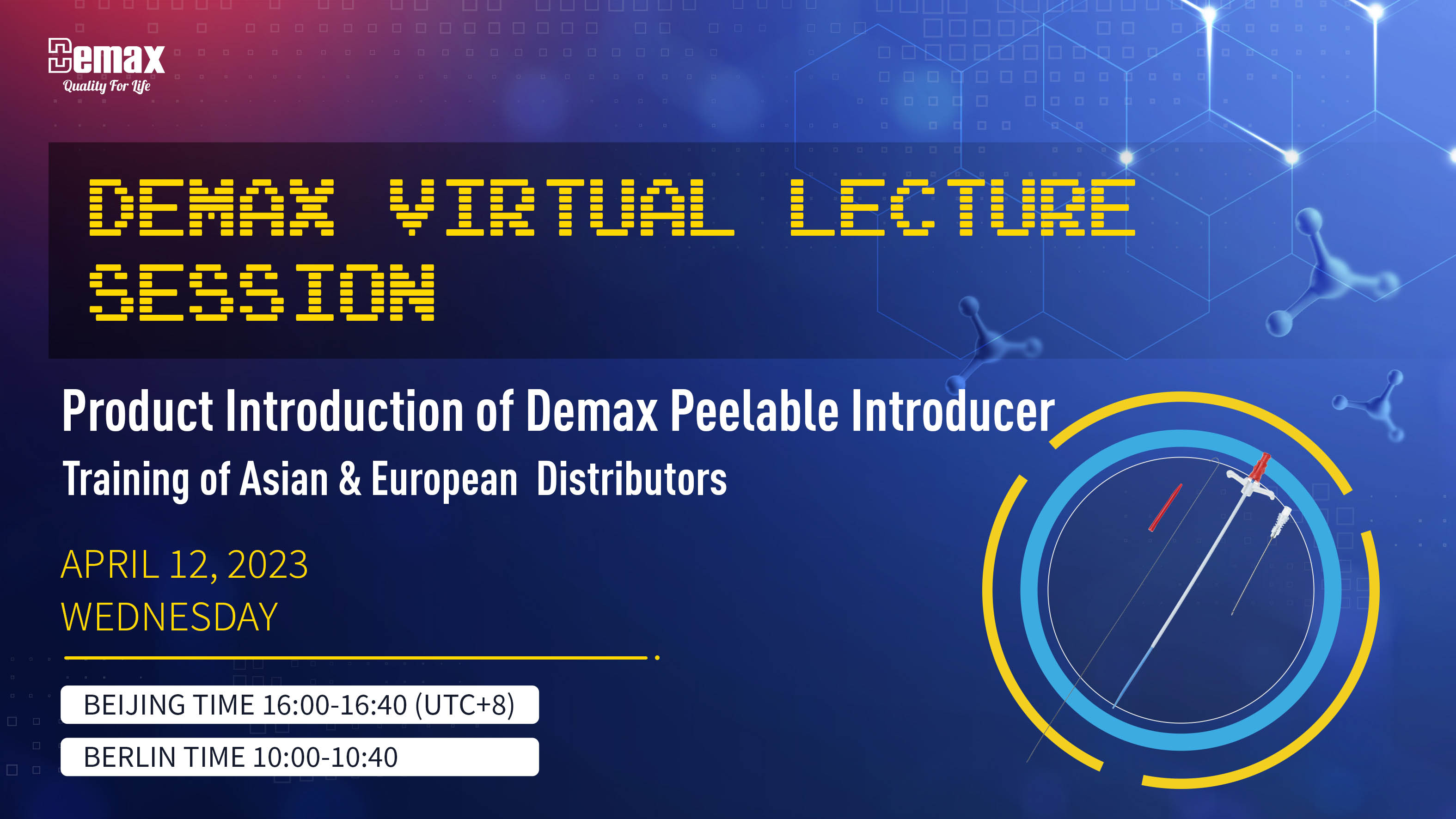 4月12日迪玛克撕开鞘产品云课堂-亚洲和欧洲站圆满举办。此次云课堂共邀请40余位国际合作伙伴线上参与,会议期间我们不仅与合作伙伴探讨了撕开鞘在不同手术的临床应用以及产品参数的考究,更是通过对产品的详细介绍和充分解答,让大家对迪玛克撕开鞘易撕开、易通过等产品特点有了更深入了解,进而更有效地为临床助力,服务患者。
On April 12, Demax Peelable Introducer Virtual Lecture-Asia and Europe Station was successfully held. During the meeting, we not only discussed with partners the clinical application of Peelable Introducer in different surgeries and the study of product parameters, but also through the detailed introduction and explanation of the product, so that everyone had a deeper understanding of the product characteristics of Demax Peelable Introducer such as easy tearing, easy passage and so on, so as to more effectively help the clinic and serve patients.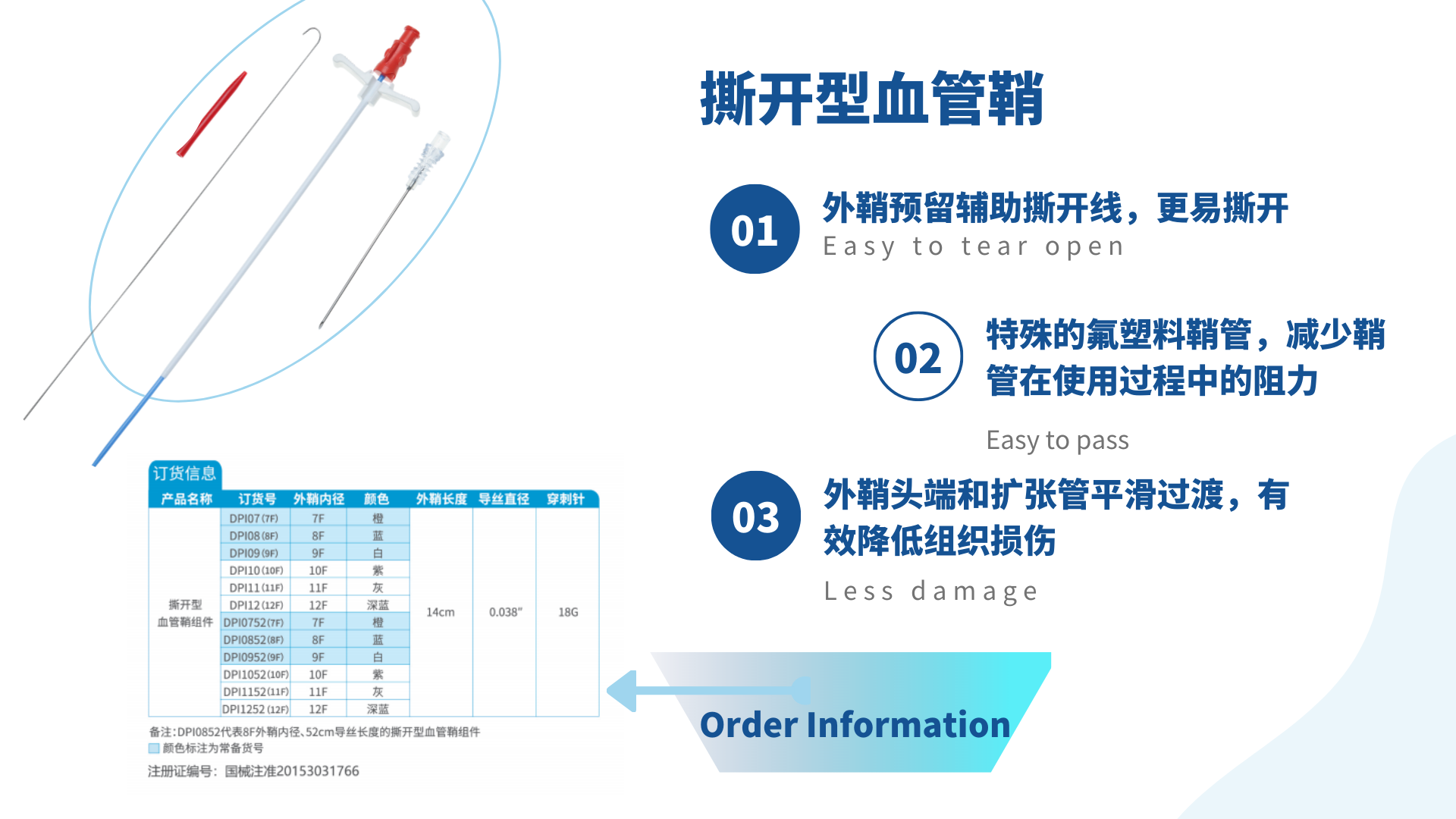 迪玛克专注于研发与技术改进的同时,一直重视与代理商之间的沟通、协作。我们希望通过多样化的活动交流,让大家了解市场和产品,进而更好地服务临床。
未来我们将陆续开展更多的培训交流活动,期待越来越多合作伙伴的关注,我们下期再会!
Demax has always attached importance to communication and collaboration with distributors.we hope that through diversified exchanges,we can let everyone understand the products in multiple dimensions to serve the clinic more effectively and benefit patients.We will have more training and exchange activities in the future, and we are looking forward to more partners' attention.see you next time.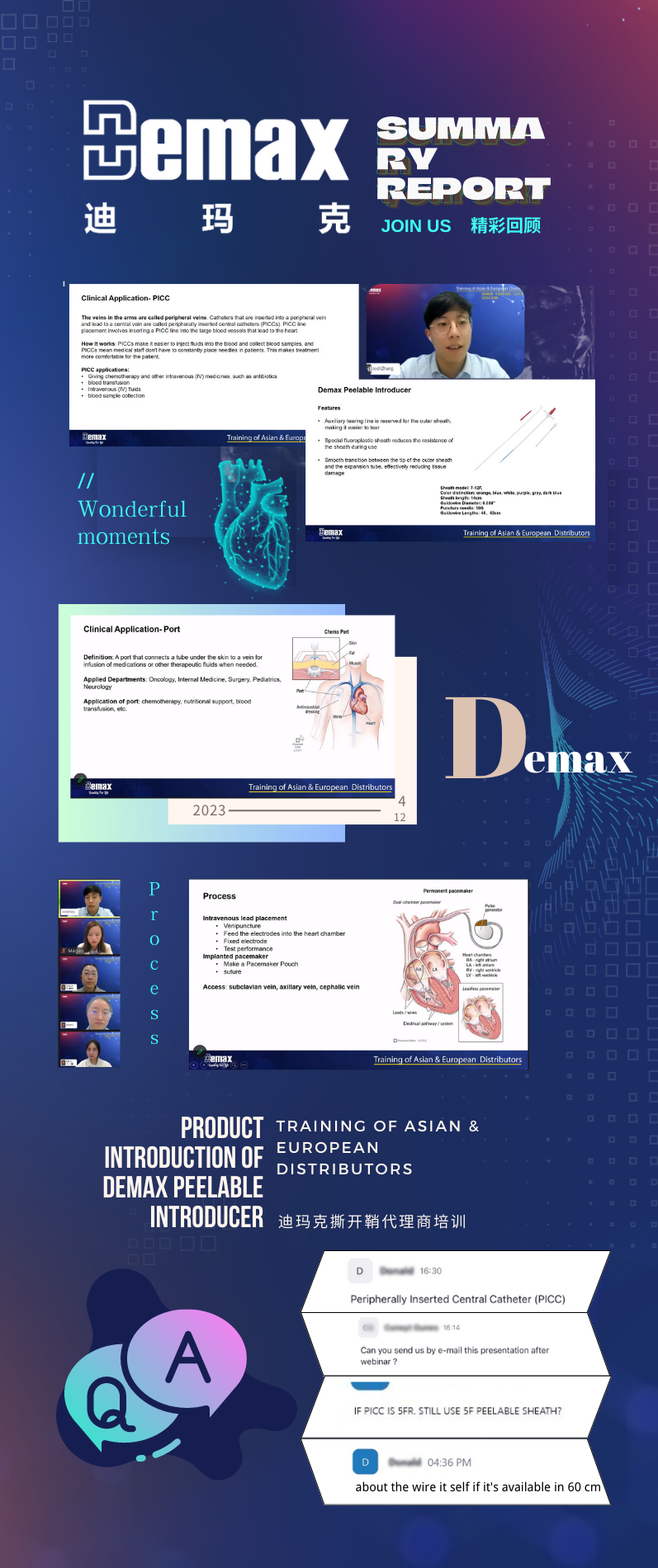 Go Back